Main image
Click to view image in fullscreen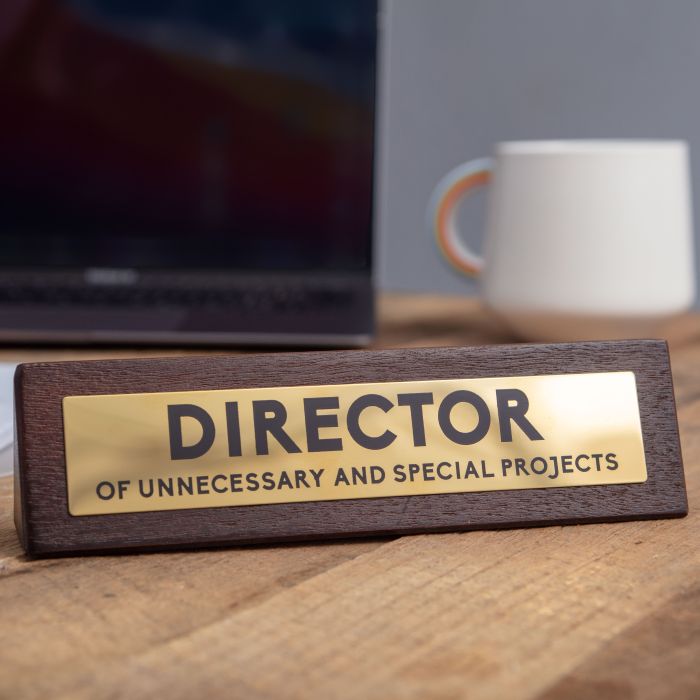 Wooden Desk Sign - Director
Wooden Desk Sign - Director is available to buy in increments of 12
Direct the office with this hilarious yet stylish wooden desk sign, complete with a gold plaque. Tell everyone exactly what to do, even if your projects are very special and completely unnecessary. Perfect as a self indulgent gift to yourself or the "Director" of the workplace.
Wooden with a gold plaque that reads "Director - Of Unnecessary and Special Projects"
A brilliant novelty gift for a work colleague or boss (gotta get that pay rise)
suitable gift for a secret Santa, stocking filler, birthday, Christmas, promotion or an all year round gift.
Dimensions: 4.5 X 17.5 X 4cm
Depth : 4.00 cm
Height : 4.50 cm
Width : 17.50 cm