Main image
Click to view image in fullscreen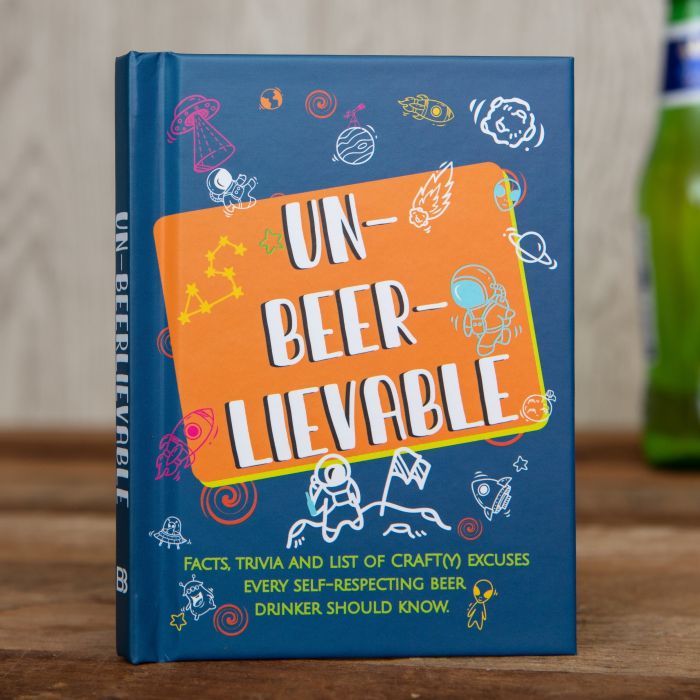 Un-Beer-Lievable Book
Un-Beer-Lievable Book is available to buy in increments of 12
Guaranteed to make any beer-lover hoppy, this book has been poured to the brim with 96 pages of beer related trivia and quotes from other like-minded ale-heads! This book is perfect to hang over with a cold glass of your favourite crafty tipple, as well as providing some hilariously inventive excuses to disappear down the pub – schooner rather than later! Fun facts and illustrations are brewed together with a high-quality hardback cover to make it the perfect birthday or Father's Day gift for beer-obsessed friends and family, or even a fun gift to yourself…cheers!
GREAT FUN FOR ANY BEER-HEAD – This 96 page book contains of a combination of beer-related trivia, jokes and excuses to go to the pub make it an interesting and entertaining read, sure to please any beer-lover!
BEER-LY BRILLIANT GIFT FOR HIM – The size and design of this book makes it the perfect gift, from a birthday extra to a festive stocking filler – anyone who is near and beer to your heart!
HARDBACK COVER FOR HOPTIMUM DURABILITY – This fact-filled book is within a high-quality hardback cover, ensuring it can stand the test of time!
Depth : 13.70 cm
Height : 2.50 cm
Width : 10.00 cm