Main image
Click to view image in fullscreen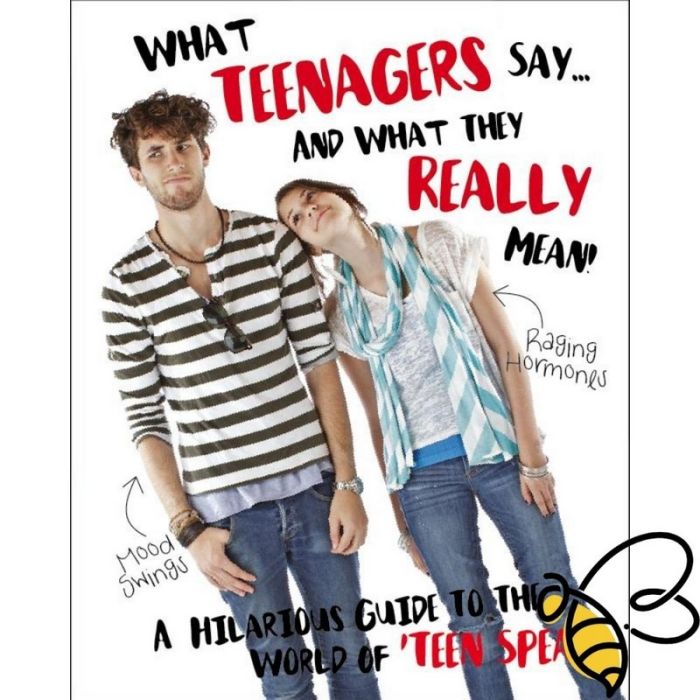 Teenagers: What They Say And What They M
Teenagers: What They Say And What They M is available to buy in increments of 24
A hilarious guide to help you work out what on earth your teenager is going on about. It's getting harder to work out what teenagers actually mean when they say things. If your kids have hit the teen years and you're wondering what they really are getting up to when they say they are 'studying at their friends on a Friday night'. This book will help you decipher the true meaning behind phrases, words and silence. 'Teenagers: What They Say and What They Really Mean' is a hilarious guide to the world of 'Teen Speak'. If any parents have ever wanted to learn the language of teenagers 'Teen Speak' then this is the book for them.
Learn a new language 'Teen Speak'.
Great for parents and teenagers alike.
A humorous book to find out what teenagers are really saying.
Depth : 14.00 cm
Height : 1.20 cm
Width : 11.00 cm