Main image
Click to view image in fullscreen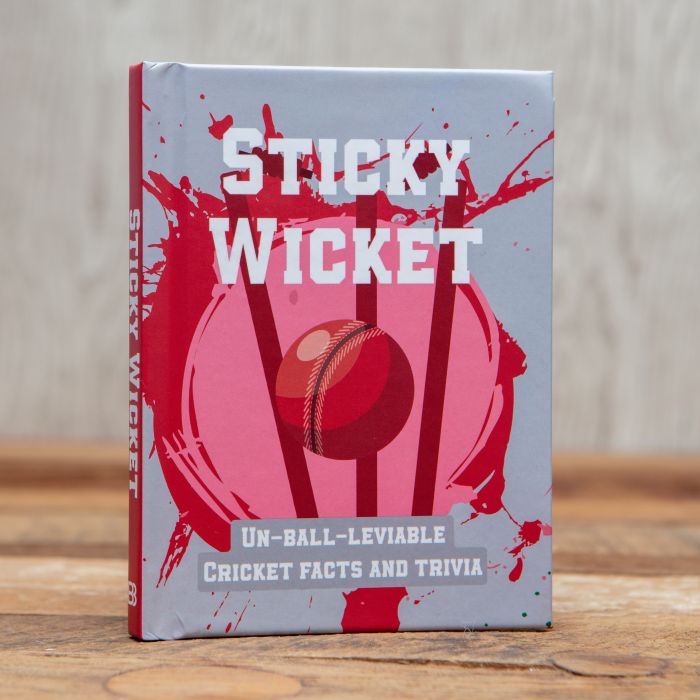 Sticky Wicket - Cricket Book
Sticky Wicket - Cricket Book is available to buy in increments of 12
Stumpy cricket knowledge? Want to know more about this ball-handling pastime? Cricket's history is interesting, fun and at times, outright bizarre! This book is full of unusual and lesser-known facts, quotes and trivia all crammed within 96 pages for any loyal cricket fan to be bowled over by! Presenting the innings and outs of England's national sport alongside colourful images within a high-quality hardback cover, this pocket-sized book makes the perfect birthday, father's day or stocking filler gift for him!
WICKET CONTENT! – This cricket themed pocket sports book is bursting with 96 pages of facts, trivia and stories to give a fun and fascinating insight into the world of cricket!
THE ULTIMATE GIFT FOR HIM – Presented in a quality hardback cover, this book makes the ideal birthday, father's day or stocking filler for any cricket-loving friend or family, or even for yourself!
COMPACT CRICKET CONTENT – The size of this book makes it the perfect pocket-sized travel companion to entertain yourself and friends with fun cricket facts and stories and grow your knowledge on the go!
Depth : 13.70 cm
Height : 2.50 cm
Width : 10.00 cm