Main image
Click to view image in fullscreen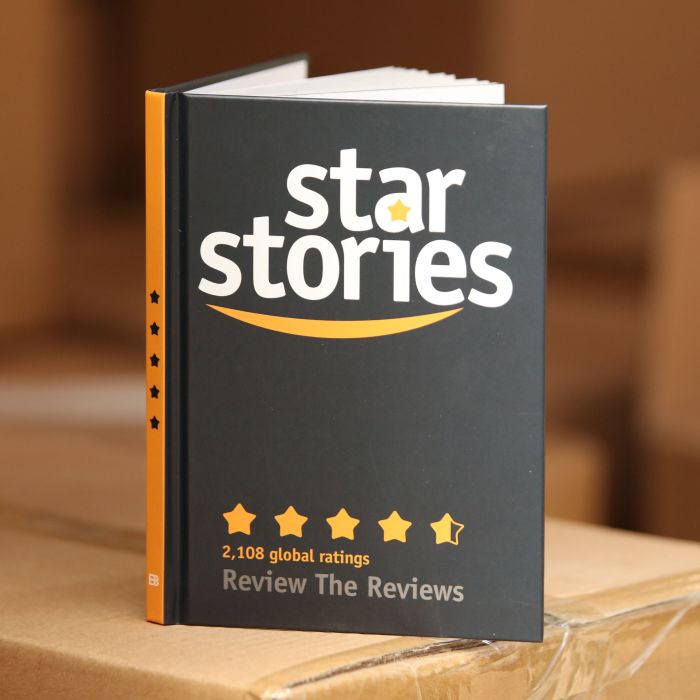 Star Stories - Book
Star Stories - Book is available to buy in increments of 12
Do you go online just to review your latest useless purchase? Find yourself angry-typing phrases along the lines of "worst product ever!!", "reported to amazon" and "I'd give this 5 stars but…"? Then this book is for you! With 96 pages jam packed with some of the funniest reviews and complaints found online, this hardback book will have you crying, laughing and clicking 'add to basket'! Complete with fun colourful sketches, we review the reviews so you don't have to! Perfect for an avid online shopper or a quirky gift to yourself on a special Birthday, Secret Santa at Christmas or as an 'accidental purchase' (wink wink!)
GREAT PRODUCT! – Fill the void between online shopping sprints with this hilarious hardback gift book!
FIVE STARS – Complete with 96 pages jam packed with the best reviews and complaints found on the world's biggest online retailer! (Definitely not Amazon…)
WOW! – From tiny hands turning people holy to banana slicers saving people's marriages, we review some of the craziest complaints and praises!
A MUST-BUY – The perfect gift for online shopping loving friends on their Birthday, as a Secret Santa at Christmas or just because you can.
Depth : 18.50 cm
Height : 1.00 cm
Width : 13.40 cm