Main image
Click to view image in fullscreen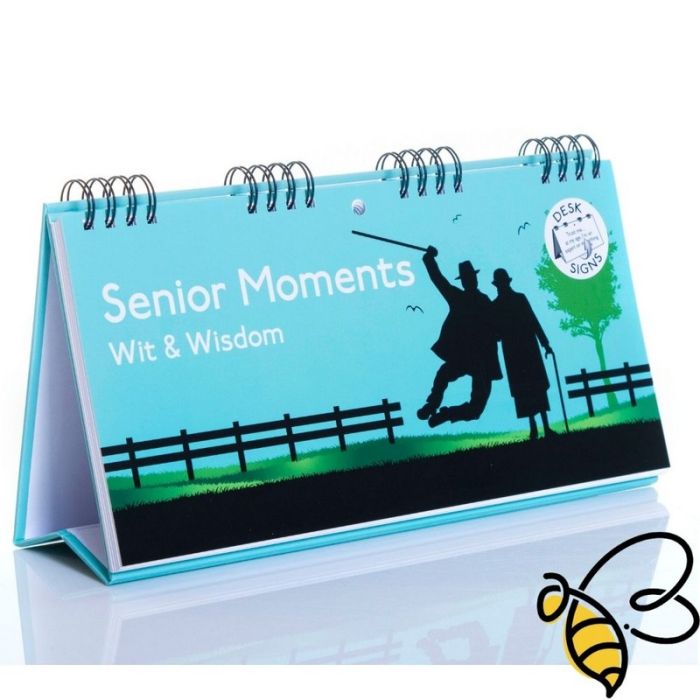 Senior Moments Flip Book
Senior Moments Flip Book is available to buy in increments of 6
This fun 'flip over' book of witty and apt sayings, phrases and words of wisdom, celebrating the fun side of growing old, will be a perfect desk or table top companion for the modern, well adjusted 'geriatric' in your life.
HILARIOUS GIFT BOOK - A witty and amusing look at old age.
PERFECT ACCESSORY - Hang on a wall or place on your desk to help make the ageing process a little more bearable!
Depth : 25.00 cm
Height : 2.00 cm
Width : 14.00 cm