Main image
Click to view image in fullscreen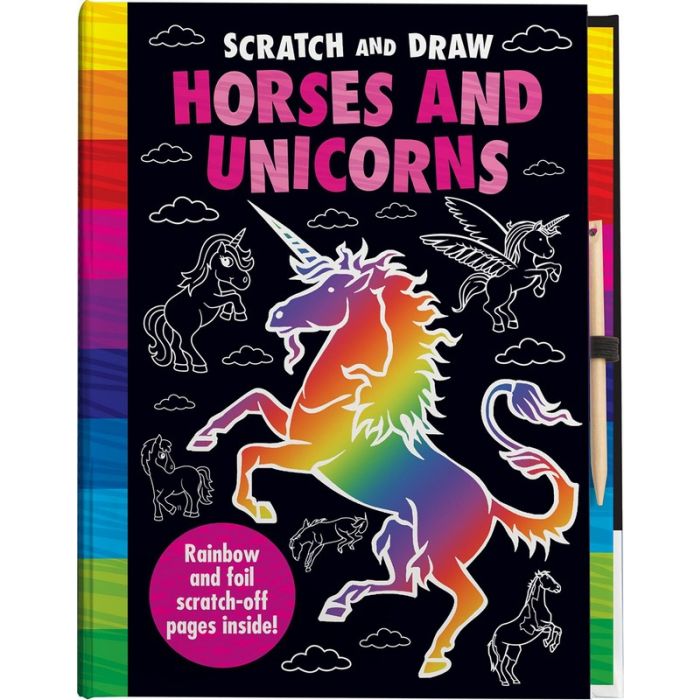 Scratch & Draw: Horses And Unicorns
Scratch & Draw: Horses And Unicorns is available to buy in increments of 6
Scratch and draw magical rainbow and foil pictures of horses and unicorns on the 12 specially-coated pages inside this hardback art activity book.
Scratch and draw pictures are simple to complete, but the results look amazing as the rainbow and foil effects are revealed by scratching away the surface of the special scratch art cards. Horses and Unicorns includes step-by-step instructions for drawing simple pictures of real-life horses and fantastic unicorn beasts, a scratch and draw unicorn story to complete, and a cool scratch tool for use on the 12 special pages. Plus there are instructions for making more scratch and draw cards, so the art fun can go on and on!
Creative art activity fun for children age 5 and up.
Includes Rainbow and Foil scratch papges
Depth : 28.00 cm
Height : 2.00 cm
Width : 24.00 cm