Main image
Click to view image in fullscreen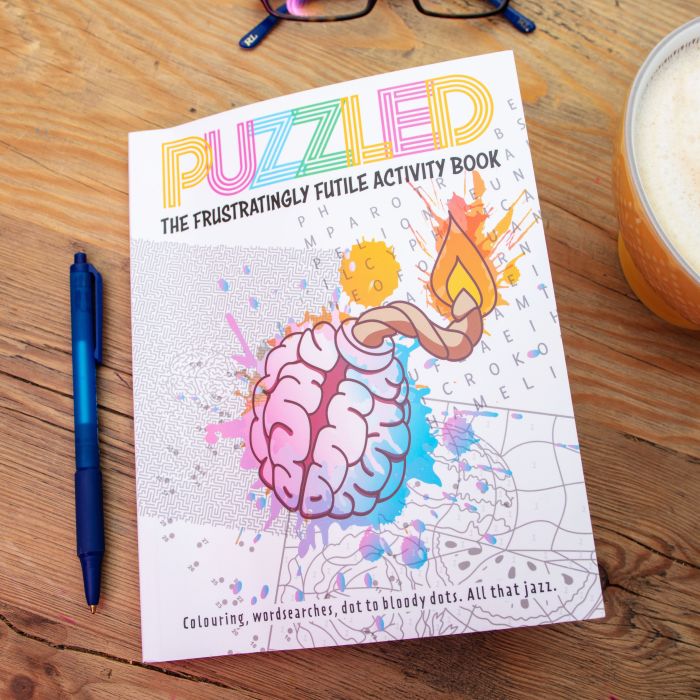 Puzzled Book Of Puzzling Puzzles
Puzzled Book Of Puzzling Puzzles is available to buy in increments of 12
Frustratingly awkward puzzles! From trick questions to insanely difficult and cryptic puzzles, this book is the perfect novelty gift sure to drive any puzzle lover up the wall! Whether it's glaringly obvious or completely impossible, this puzzle gift book is filled with 96 pages of wordsearches, crosswords, spot the difference, code breakers and colouring activities bound to leave anyone puzzled!
INFURIATING FUN - This unique take on a puzzle book, filled with puzzles both near-impossible and glaringly obvious, designed to drive any puzzle lover up the wall!
ANNOYINGLY ADDICTIVE - With a range of puzzle styles and approaches, this puzzle book is sure to keep you coming back for more!
96 FRUSTRATING PAGES - Filled with 96 pages of activities to rile you up, this is a great gift for puzzle lovers! Be warned - may cause moodiness!
PERFECT GIFT FOR FRIENDS AND FAMILY - 'Puzzled' is an awesome unique gift for puzzle book loving friends and family on their birthday or at Christmas!
Depth : 22.00 cm
Height : 2.50 cm
Width : 18.00 cm