Main image
Click to view image in fullscreen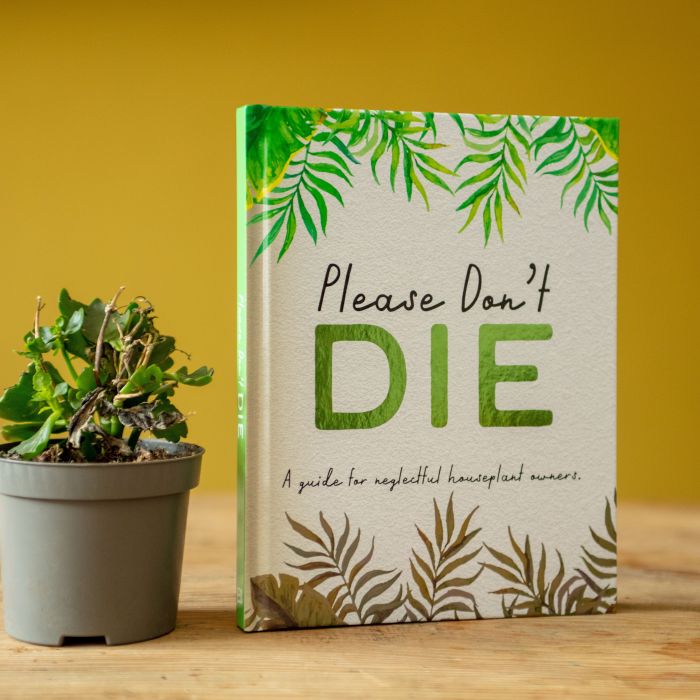 Please Don't Die
Please Don't Die is available to buy in increments of 6
If you just 'succ' at keeping succulents, or are an absolute monster to your monstera, maybe it's time to change your ways and save your houseplants from…well, you! 'Please Don't Die' is a hilarious and informative guide to keeping houseplants alive! Filled with plant facts, jokes, and tips and tricks to bring your sad-looking plant buddies back from the dead, you'll soon go from botanical butcher to houseplant hero in no time! Complete with gorgeous illustrations all sandwiched between a quality hardback cover, this 128 page novelty book is a fabulous gift for friends and family guilty of being neglectful plant parents!
SAVE THEM WHILST YOU STILL CAN – 'Please Don't Die' is the perfect gift book for friends and family who are notoriously neglectful of their houseplants! Filled with tips and tricks, fun facts and vital information, this gift book is all you need to help bring your plant babies back from the dead!
KEEP PEACE WITH YOUR LILIES – With tailor-made tips for a huge variety of plants, this book is sure to change the way you treat your leafy friends! From cacti to succulents, aloe to ferns, we have it covered!
GREAT GIFT FOR FRIENDS – This hilariously informative novelty gift book is a gorgeous gift for friends and family wanting to add more green to their life!
Depth : 21.00 cm
Height : 2.00 cm
Width : 17.00 cm