Main image
Click to view image in fullscreen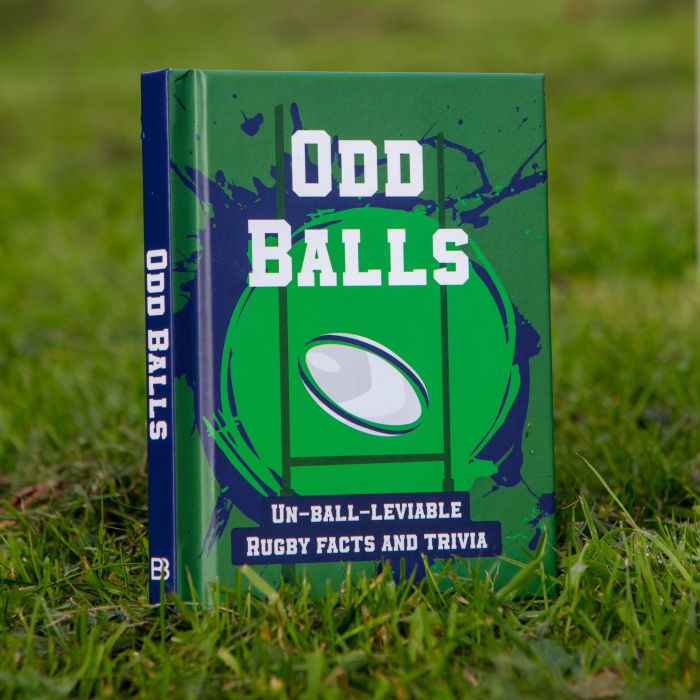 Odd Balls - Rugby Book
Odd Balls - Rugby Book is available to buy in increments of 12
Think you know all there is about rugby? Get your game on with this exciting hardback book. Bursting with unbelievable facts, stories and trivia from the inspirational and interesting, right to the downright bonkers! Do you know who played on after losing their unmentionables? Which country holds the all-time highest score? Or how the first rugby balls caused gruesome diseases? Whether it's Rugby League or Rugby Union you love, with this 96 page book you're sure to be the next sports-themed pub quiz champion! The Ultimate gift for a rugby fanatic on their Birthday, Father's Day or as a Secret Santa at Christmas!
IMPRESS YOUR MATES – With hilarious stories, unbelievable facts and interesting trivia, your mates both on the pitch and in the pub are sure to be impressed by your knowledge on all things rugby!
ACTION PACKED FUN – With 96 coloured pages, this hardback book has everything you need to become the ultimate rugby fan!
A BRILLIANT GIFT FOR HIM – Whether you're buying for your rugby loving dad, husband, friend or colleague, there'll be no penalties issued when they receive this book!
SANTA LOVES RUGBY TOO – This rugby-themed book is perfect for all occasions including Birthdays, Father's Day and even as a Secret Santa at Christmas!
Depth : 13.70 cm
Height : 2.50 cm
Width : 10.00 cm