Main image
Click to view image in fullscreen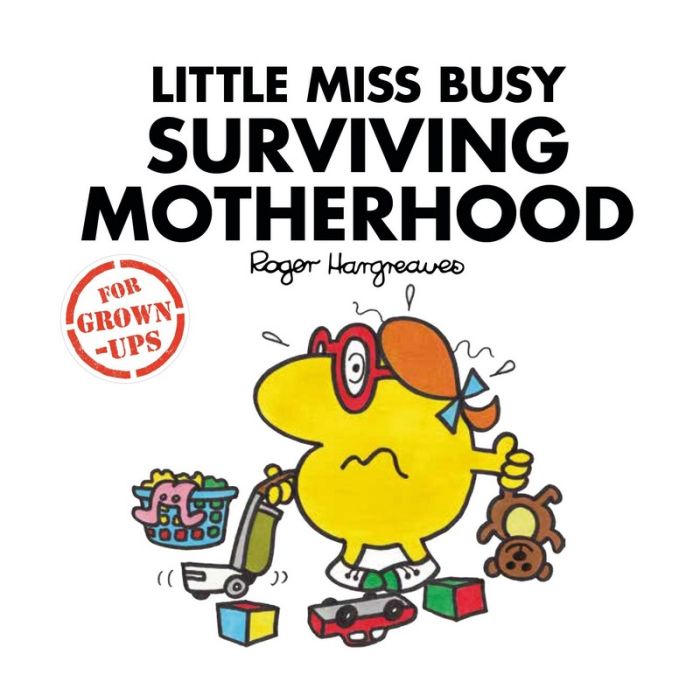 Mr Men:Little Miss Busy Surviving Mother
Mr Men:Little Miss Busy Surviving Mother is available to buy in increments of 6
Little Miss Busy hadn't always been so busy. She used to enjoy lazy weekends and leisurely lie-ins. But then she had kids. Now her life is a constant juggle of demands and pressure to be the perfect mum. How does Little Miss Busy do it?
The Mr Men for Grown-Ups series now gives adults the chance to laugh along as the Mr Men and Little Miss try to cope with the very grown-up world around them. Featuring Roger Hargreaves classic artwork alongside hilariously funny new text.
The perfect book for anyone who has ever faced the trials and tribulations of the wonderful and exasperating world of parenthood.
Depth : 26.50 cm
Height : 2.00 cm
Width : 18.00 cm