Main image
Click to view image in fullscreen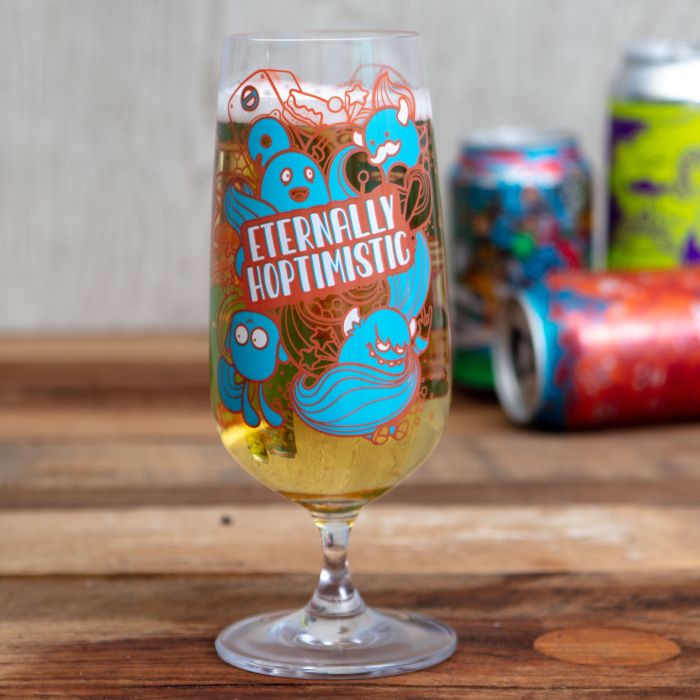 Hoptimistic - Craft Beer Glass
Hoptimistic - Craft Beer Glass is available to buy in increments of 6
Go ale out when gifting with this high-quality craft beer glass! Decorated in high-quality illustrations that beer-s a resemblance to craft beer cans, and featuring fun slogan decals, this tulip-shaped glass makes the perfect gift for him on their birthday, at Christmas or onfather's day! Presented in a high-quality matching gift box, you can ensure anyone can sip with some style!
MAKING ALE AWESOME - This Craft Beer Glass is covered in designs inspired by the trendiest of craft beer cans and features a fun 'Hoptimistic' slogan, making it a must have Ale accessory!
CRAFTY GLASSWARE ? Printed onto a modern-shaped tulip glass, this craft beer glass is the ideal shape, so any beer lover can sip with style!
BRILLIANTLY BOXED – Presented in a cool, quality matching open box packaging, this awesome beer glass is the perfect novelty beer glassware gift!
PERFECT GIFT FOR HIM - Featuring fun designs and awesome slogans, this craft beer glass is the perfect gift for him, on his birthday, on father's Day or at Christmas!
Depth : 9.00 cm
Height : 19.00 cm
Width : 9.00 cm