Main image
Click to view image in fullscreen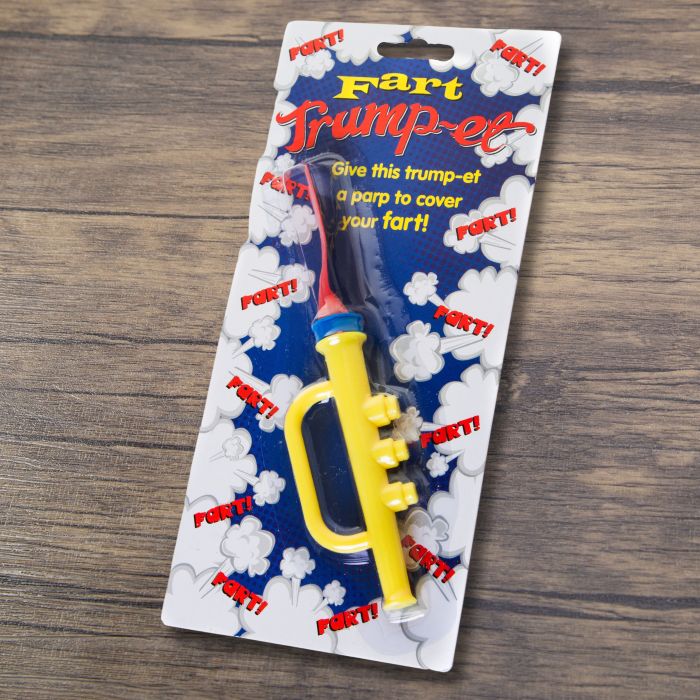 Fart Trumpet
Fart Trumpet is available to buy in increments of 12
This hilarious fun fart trumpet is an awesome novelty gift! Making a funny fart sound (but without the smell), this novelty trumpet is the perfect prank gift to pull at every occasion! The realistic toots from this mini 'instrument' are sure to make kids – of any age – laugh, making it the perfect small stocking filler gift for boys and girls (and adults too)!
HILARIOUS FARTING TRUMPET - You might not have smelt it but you definitely dealt it! This silly novelty stocking filler gift is sure to bring the fun into any occasion! Simply blow into this hilarious fart trumpet and watch as people point fingers…
PRANK IN STYLE - Prank your friends and family by causing the ultimate embarrassment with this old school, classic prank toy!
GREAT STOCKING FILLER - Whether it's a novelty gift for boys or hilarious joke to pull at any occasion this fart gift is the perfect stocking filler for children and adults alike this Christmas!
Model number: OT2050
Depth : 24.00 cm
Height : 3.00 cm
Width : 12.00 cm