Main image
Click to view image in fullscreen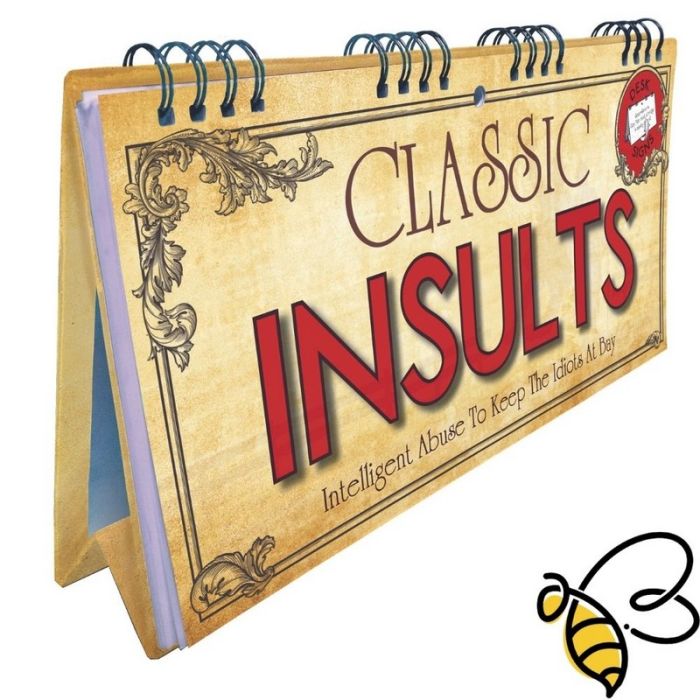 Classic Insults Flip Book
Classic Insults Flip Book is available to buy in increments of 6
Intelligent abuse to keep the idiots at bay.

Ever found yourself lost for words when dealing with the idiots in your life? Then this is the perfect book for you! Just flip the pages (all 50 of them) to the most suitable phrase and leave in a prominent place for those irritating twits to read instead of bothering you. This flipbook is spiral bound and can be stood on a desk for easy insulting. A brilliant and humorous novelty gift for yourself or a friend who needs a helping hand to keep idiots away, Great for birthdays and christmas!
A funny gift book, great for birthdays, Christmas or an all year round gift.
50 insulting pages to keep idiots at bay.
Spiral bound flipbook.
Not suitable for those who are easily offended.
Depth : 25.00 cm
Height : 2.00 cm
Width : 14.00 cm