Main image
Click to view image in fullscreen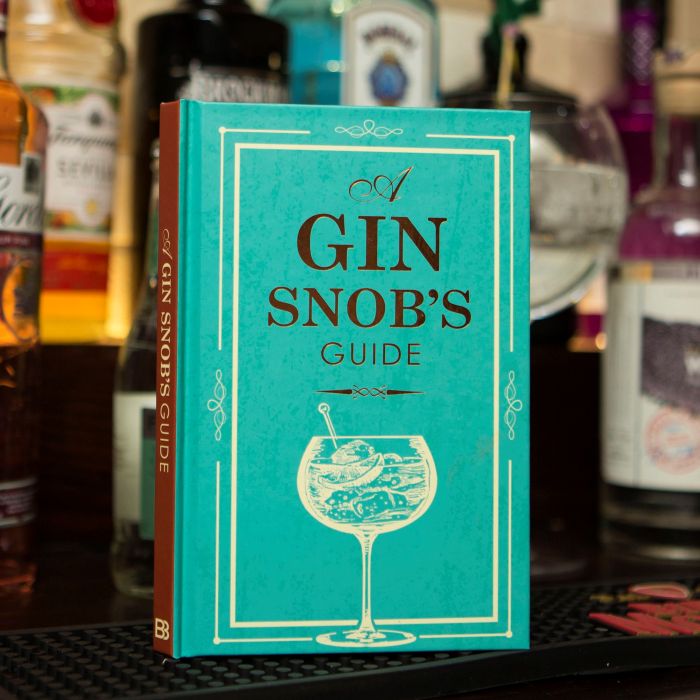 A Gin Snobs Guide
A Gin Snobs Guide is available to buy in increments of 12
Perfect for the snobbiest of gin lovers, this hardback book will tell you all you need to know about Gin, from its ori-gin to the gin-gredients. Look over your glass and down your nose as you gain more knowledge and become better than wine and whiskey drinkers. A brilliant gift for yourself or a gin loving friend.
A brilliant gin themed gift for a gin loving friend.
A perfect gift for birthdays, Christmas and all other occasions.
96 pages full of snobiness.
Hardback (Sturdy enough for when you've had a few)
Dimensions: 14 x 11cm
Depth : 21.50 cm
Height : 2.00 cm
Width : 15.00 cm