Main image
Click to view image in fullscreen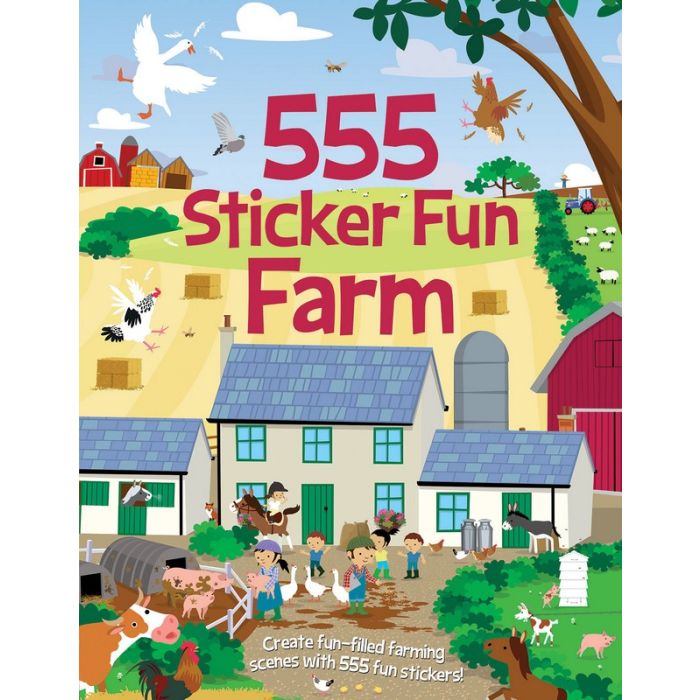 555 Sticker Fun Farm
555 Sticker Fun Farm is available to buy in increments of 6
Create fun farm scenes with this sticker activity book for boys and girls age 5+ from Top That Publishing.

Written by Joshua George and illustrated by Dan Crisp, 555 Sticker Fun Farm features simple, humorous text which sets the stage for busy down on the farm action scenes. From escaped animals, ploughing and sowing crops to bad weather mishaps and favourite cows, sheep, pigs, horses and chickens, readers can complete the scenes for farm-themed fun using the hundreds of stickers that are included. Plus there's a sneaky fox hiding on every page for eagle-eyed, young sticker fans to spot.

A perfect activity book to give to a child for farm animal and machine sticker fun.
With over 500 stickers to complete the busy farmyard scenes, children can get creative and learn about life on the farm, too.
Spot the fox in every scene!
Depth : 28.00 cm
Height : 21.60 cm
Width : 0.50 cm