Main image
Click to view image in fullscreen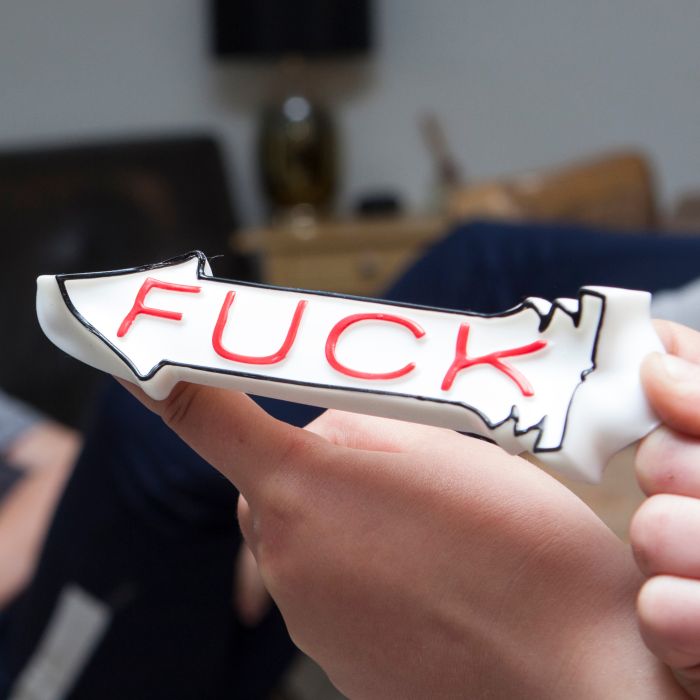 Flying Fuck
BB2231
Out of stock - available for backorder
Flying Fuck is available to buy in increments of 24
Are you somebody who doesn't give a fuck about anything? Or are you the type of person who gives a flying fuck about everything? This hilarious novelty toy is designed to shoot across the room, meaning you can give a flying fuck by airmail! Simply stretch this squishy toy over your finger, pull and release, to send it flying through the air. With a white arrow detailed with red text that reads 'FUCK', this stretchy toy makes a brilliant gift for a birthday, Christmas, secret Santa or an all year round gift. Show someone you give a flying fuck about them!
DO YOU GIVE A F*CK? – Let your friends, family and colleagues know exactly when you give a flying f*ck by sending them a flying one in the air!
GIVE YOUR FLYING F*CKS THROUGH AIRMAIL – simply hook your finger into the flying f*ck, pull back, release and watch your magical message fly through the sky!
FUNNY SECRET SANTA GIFT – Whether its for birthday, Christmas, stocking filler or secret santa, this hilarious adults toy makes the perfect gift for any colleague, friend or family with a sense of humour!
Depth : 17.00 cm
Height : 3.00 cm
Width : 13.00 cm