Main image
Click to view image in fullscreen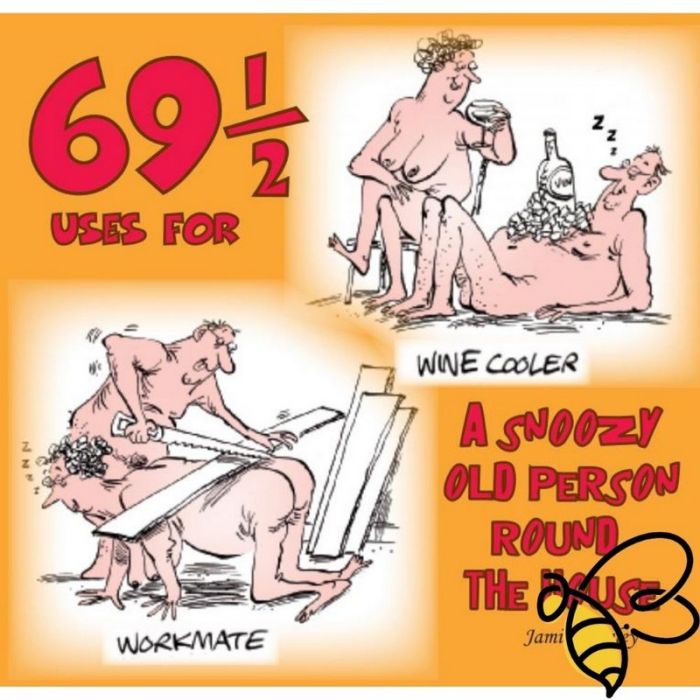 69 And Half Uses For A Snoozy Old Person
69 And Half Uses For A Snoozy Old Person is available to buy in increments of 24
Folks of a certain age are more likely to be found snoozing than doing anything useful around the house, but that doesn't mean they're completely useless. This book shows you 69 and a half ways that they can be put to work.
This fun, illustrated book is a great gift for anyone who might be getting on a bit.
Featuring illustrations demonstrating the uses for snoozy naturist oldies.
With 4 bonus uses - there's actually 73 and a half reasons in this book!
These uses are for fun only - please don't use your granny as a chopping board!
Depth : 14.80 cm
Height : 0.50 cm
Width : 14.00 cm